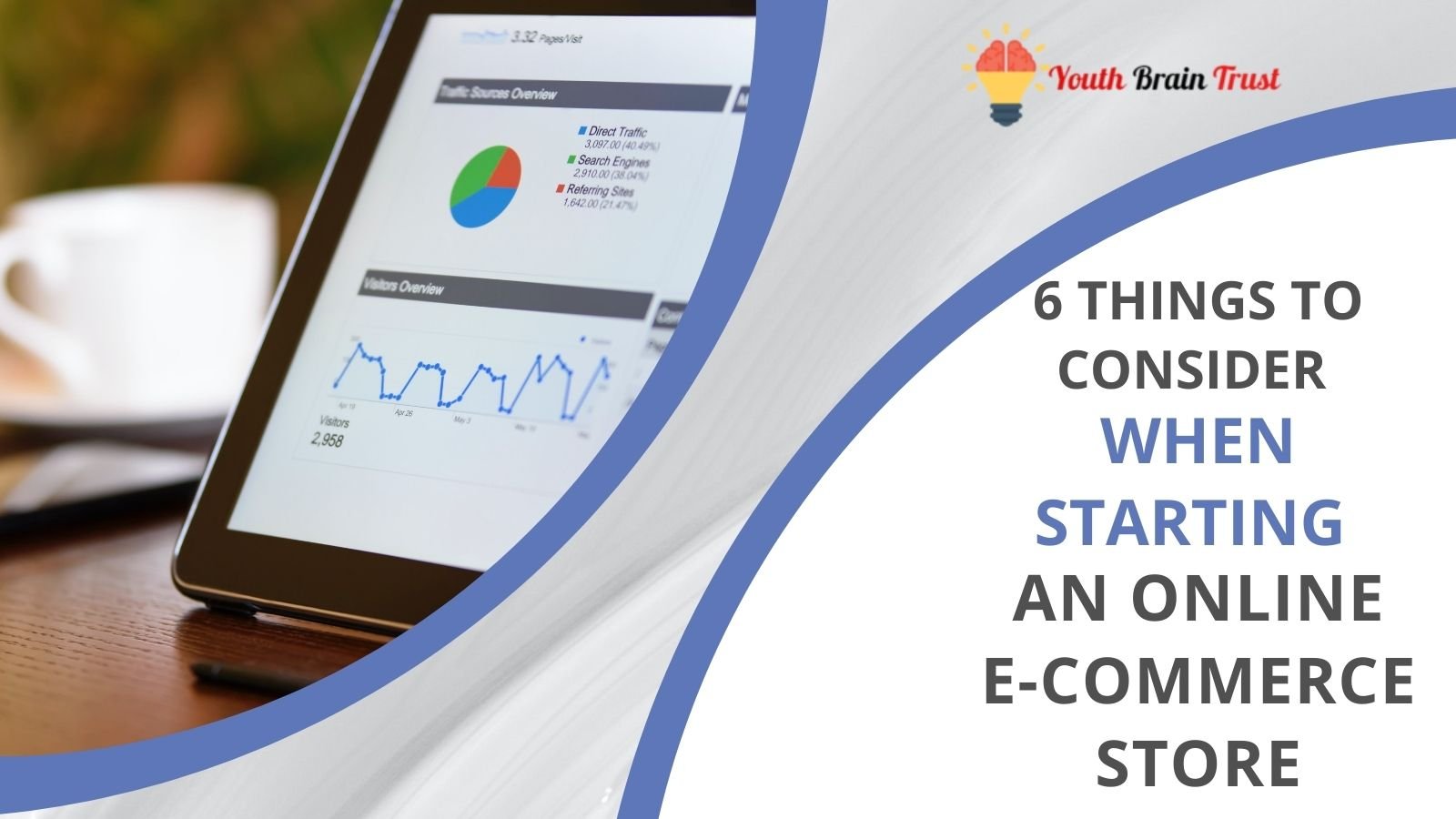 Since the Internet's breakthroughs became public, home companies have surged in popularity. This platform can connect you with individuals from all around the world for a variety of purposes. The e-commerce store has become a popular type of online home business. However, there are a few things to consider before you begin listing items for sale. Almost certainly, if you own a business, you have a website. And if you want to maximize the profitability of your website, you may consider adding an online store. Does this sound familiar? While creating an online store may appear complicated at first, with the tools available today, it's just a matter of spending time organizing your products and brand and letting the platform do the rest. Here are 6 Things to consider when starting an online e-commerce store.
1) Sales Techniques for e-commerce store
How do you propose to market your ecommerce store's products? There are two main techniques of selling: direct and drop shipping. Both of these ways enable you to list and sell things on your e-commerce website. The distinction is that direct selling requires inventory management and order fulfillment, whereas drop shipping does not.
Drop shipping is a way of selling products that involve partnering with a product source. Customers will continue to purchase products through your e-commerce store, but the supplier will fulfill their orders. When a consumer puts an order, the provider packages and ships the products purchased.
Drop shipping is more convenient and, in certain situations, more cost-effective than direct selling. With that said, direct selling enables you to exert greater control over the supply chain of your e-commerce store while simultaneously minimizing competition. If this is your first foray into e-commerce, you may want to go for drop shipping. On the other hand, direct selling may be the best alternative if you are comfortable with inventory management and product fulfillment.
2) Importance of CSM for e-commerce
For your e-commerce store, you'll need to select a content management system (CMS). Almost every e-commerce store is powered by a content management system (CMS). It is a software package that enables you to create and administer dynamic websites, including e-commerce stores, through a computer browser. Rather than downloading and re-uploading a page, you can change it by logging in via a web browser to the CMS.
Naturally, e-commerce stores demand additional functionalities not required by other websites. They often need product categories and a checkout mechanism, for example. If a content management system (CMS) does not provide these functions, you should search elsewhere.
3) Transaction Processing
Payment processing is another factor to consider when developing an e-commerce store. You'll need to process consumers' money when they place an order. Payment processing is required for direct selling and dropshipping, performed by a third-party financial institution known as a payment processor. The payment processor will act as a conduit for money too and from your clients' bank accounts.
There are dozens of payment processors available. While they all support money transactions between your online store and its clients, some are superior to others. Naturally, fees vary according to the payment processor. Specific payment processors also integrate with popular e-commerce content management systems.
4) Design 
A visually appealing and simple-to-use design will result in increased engagement. When shoppers visit your ecommerce store, they will be more active and engaged. They'll see more products, click more times, and add more products to their carts with an appealing and easy-to-use design.
Fortunately, modifying the style of your e-commerce site is simple if you use the correct content management system. Numerous content management systems (CMSs) have theme support. You can change the design of your e-commerce site by using a new theme. After that, you can change the article to make it wholly distinctive and distinct from your competitors' stores.
5) Advertising
Consider a digital marketing agency while developing an e-commerce store. In other words, how do you intend to market your ecommerce business? Marketing is critical when it comes to recruiting customers. Without marketing, buyers will be unaware of the company's existence. Marketing is all about increasing consumer awareness of your ecommerce store's brand to attract more shoppers.
There are both free and paid methods of marketing. Search engine optimization (SEO) is an entirely free kind of marketing. Without investing any money, you may use SEO to improve your search ranks. By marketing your ecommerce store, you can increase the number of shoppers who visit and purchase its products.
6) Security 
Finally, when developing an e-commerce store, you should consider security. As is the case with every online business, managing an e-commerce store entails data collection. You're almost certainly going to collect information about your store's clients, including their names, email addresses, mailing addresses, and phone numbers. To avoid this data slipping into the wrong hands, you must increase the security of your e-commerce store.
By utilizing the encryption-based Hypertext Transfer Protocol Secure (HTTPS), you may increase the security of your e-commerce site. HTTPS is an encrypted version of the Hypertext Transfer Protocol (HTTP). If your e-commerce store is HTTPS-encrypted, all data transferred to and received from its customers will be encrypted.
Choosing a strong password for your ecommerce store's CMS can help increase its security. According to Verizon research, four out of every five data breaches result from weak passwords. If you use a short or otherwise insecure password for your ecommerce store's content management system (CMS), you risk exposing your data to a data breach. A hacker may gain access to your ecommerce store's content management system (CMS), from which they can access protected data.
Conclusion
Along with a strong password, you can employ multi-factor authentication (MFA) to increase the security of your e-commerce site. MFA is a login security solution that works with all types of logins, including CMS logins. When activated, a one-time PIN will be given to your email address or mobile device. Even if a hacker guesses your password, MFA will safeguard your e-commerce store. Not all e-commerce businesses succeed.
https://youthbraintrust.com/wp-content/uploads/2021/09/ybt-image.jpg
900
1600
Youth
http://youthbraintrust.com/wp-content/uploads/2021/09/youthbraintrust.com_.png
Youth
2021-09-28 05:02:04
2021-09-28 05:05:28
6 Things to consider when starting an online e-commerce store